Centre international de conférences – Algiers
---
May 28, 2021
Fascinating and futuristic, thanks to its impressive architecture and its lush green areas, th Centre International de conférences in Algiers – designed by the architectural firm Studio Fabris & Partners – is a true oasis of vitality. Cladding and flooring required enormous quantities of roman travertine, extracted from Poggi Bros quarries in Tivoli.
The Congress Center
Located in the exclusive Club de Pins area, on the sparkling seafront of Algiers, the CIC opened its doors to its guests in September 2016. It is one of the most technologically advanced conference centers in the Mediterranean region and it is recognized globally among the top 5 multi-purpose centers.
Its area of 210,000 square meters is dedicated exclusively to welcoming guests and managing events, exhibitions and meetings. Moreover, the Center is characterized by modularity of spaces and state-of-the-art equipment.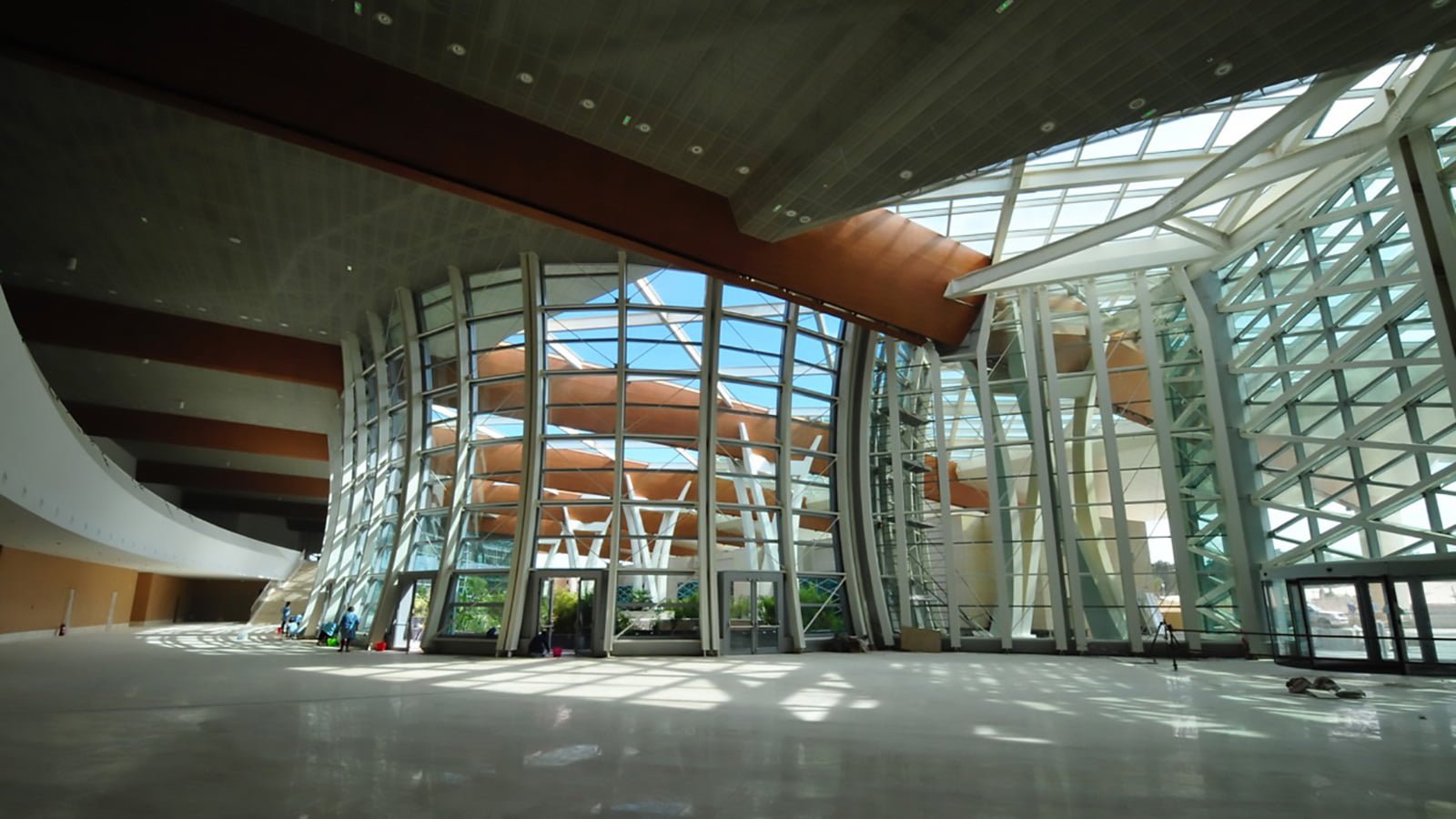 For the construction of Centre International de conférences in Algiers, more than 20,000 square meters of roman travertine were required, extracted and processed by Poggi Bros.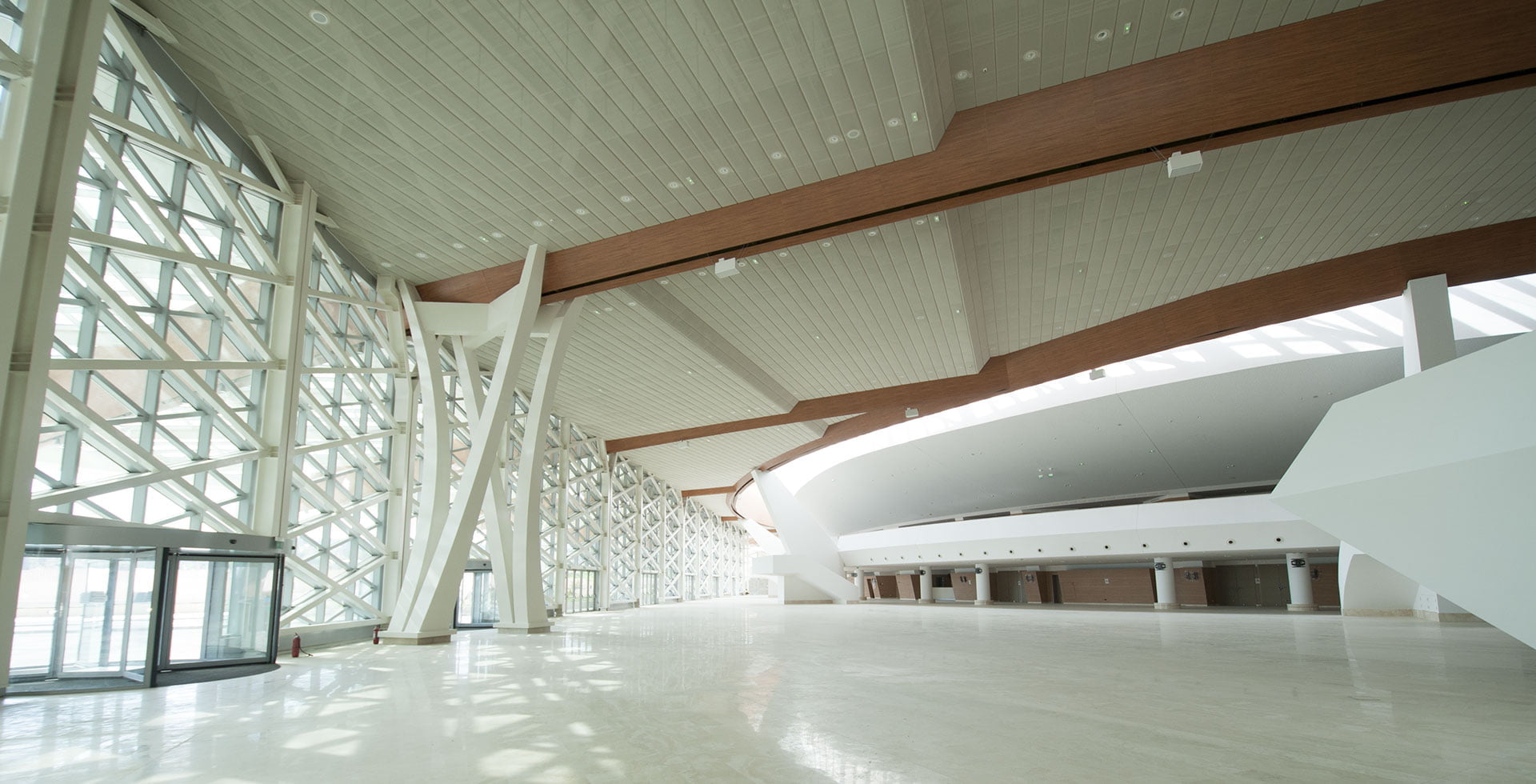 Thanks to its features the Center is considered a precious example of technology and versatility. Architects and engineers developed a project for a building that could express in all its forms the flexibility expected from a multi-function conference and exhibition space. In fact, the whole venue can be divided into autonomous areas.
Among the many spaces there are an amphitheater with 6,000 seats, a conference room with 705 seats, an exhibition space of 12,000 square meters, television and radio studios, a presidential space, and 7 restaurants.
Roman travertine, warm tones, and a tribute to nature
The areas of intervention of Fratelli Poggi concern the supply of roman travertine for interiors and exteriors, cladding and paving for a total of 20,000 square meters. Travertine versatility and warm tones contributed to the perfect blending of the structure into the landscape.
From the very first glance it is clear that the architects took inspiration from the surrounding nature. Starting from the rooftop, the structure resembles the dunes, with its winding shapes and amber color. The desert is indeed an important geographical and cultural element in North African life.
Moreover, stylistic details were combined with modern and technological conceptions with special attention to local tastes and traditions. Not only the main façade displays an arabesque carved pattern, that clearly pays homage to the Country's religious roots, but also floors, as clearly shown in the picture below. Here the flooring is a mosaic created with inlay and engraving techniques, and roman travertine was mixed with other natural stones for an extremely creative work: