Hotel Brown's Avenue – Lisbon
---
January 18, 2023
In collaboration with the Portuguese construction company UDRA, we had the pleasure of supplying our roman travertine for the construction of the new Brown's Avenue Hotel in Lisbon, an exclusive and modern 5-star hotel located in the Portuguese capital. As many reviews of the hotel report, the decoration is stylish, homely and warm and the finish is impeccable. The elegant soul of the structure is demonstrated by the lines and style not only of the rooms, but also of the large roman travertine common areas, such as the airy lobby, the internal patio and the panoramic swimming pool on the building's roof top.
Here we interviewed Mr. Luz, owner of this stunning work of art, to witness his satisfaction on our operations and material quality supply.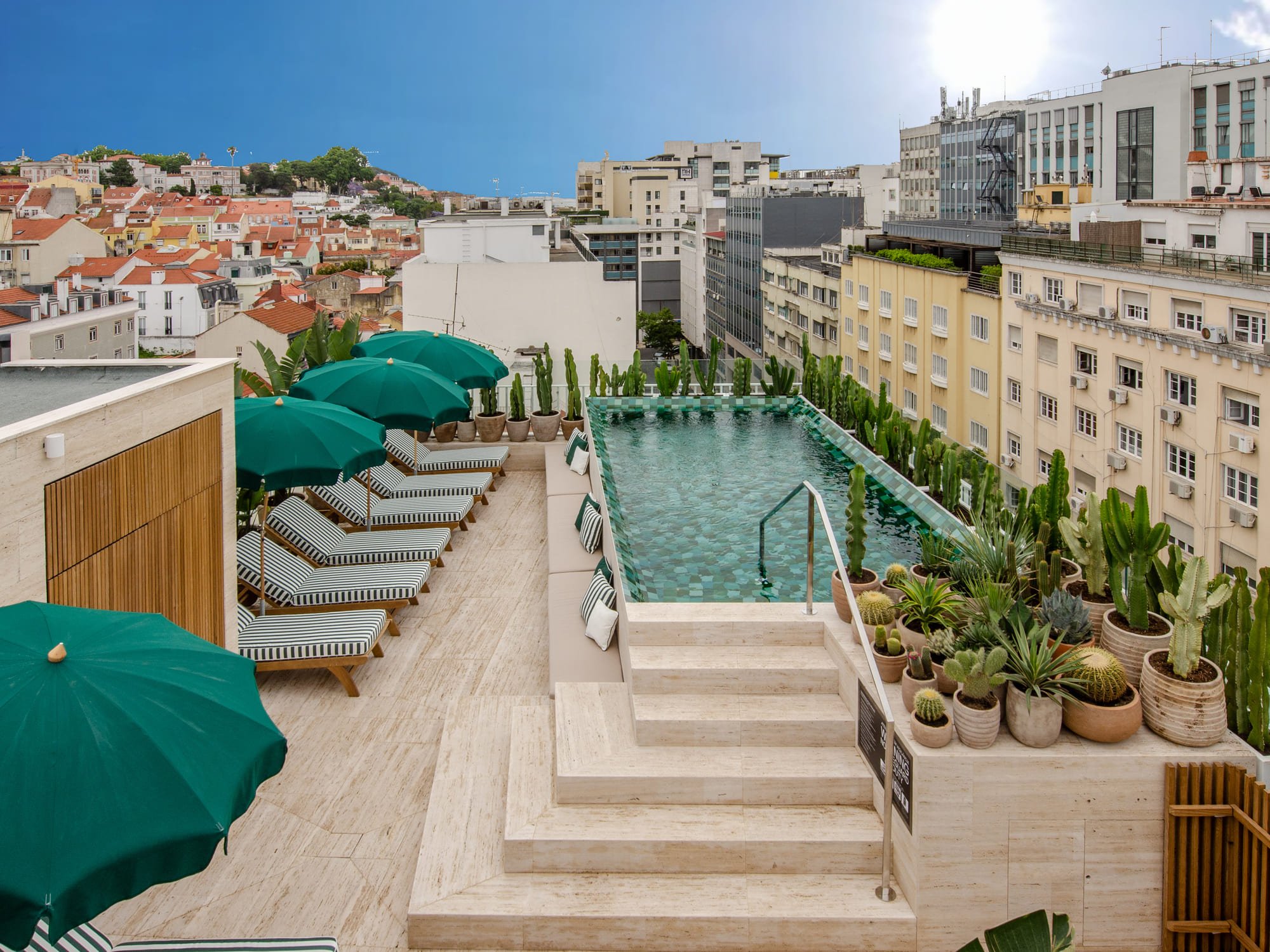 Dear Pedro,
Can you explain the idea behind the project and what elements of complexity this entailed?
The plan for Brown's Avenue was to recreate an environment and atmosphere that stood out from the rest of our Brown's hotels, thus opting for a new and contemporary design.
Why did you choose Roman Travertine for the realization of your hotel?
The choice was determined by the awareness that Roman Travertine is a stone that can be perfectly adapted to both internal and external environments, due to its remarkable resistance over time which guarantees its everlasting charm, as demonstrated by most of the monuments still admirable today in Rome that were built with this very material.
What are the solutions for which you have chosen to contact Poggi Bros for the material supply and its processing?
We decided to use Roman Travertine for all the common areas of the hotel, such as the internal patio and the rooftop, with both the floor and walls; and the entire swimming pool covered in Travertine.
How would you define the collaboration with the Poggi Brothers and the level of satisfaction with the support provided by our company for the realization of your project?
The collaboration with the Poggi Brothers has exceeded our expectations. Starting from the unsurpassed quality of the material supplied to us, we were very satisfied with the assistance given to us in all phases of the project and with the scrupulous attention to delivery times; they have always been at your complete disposal to satisfy our every need and request.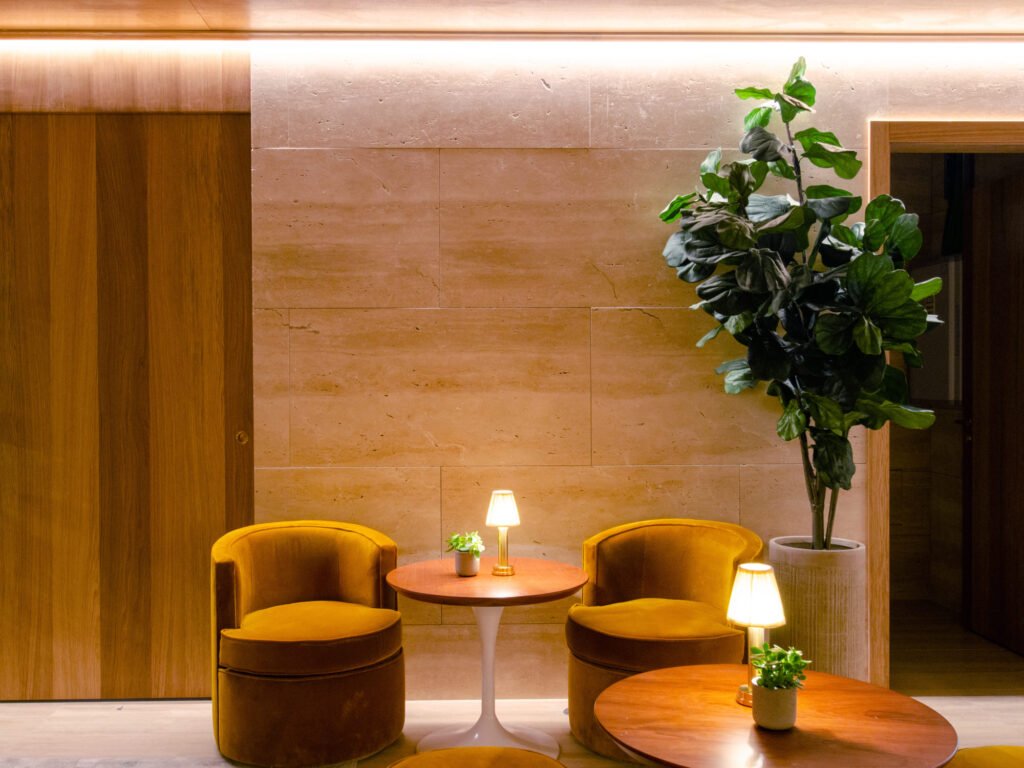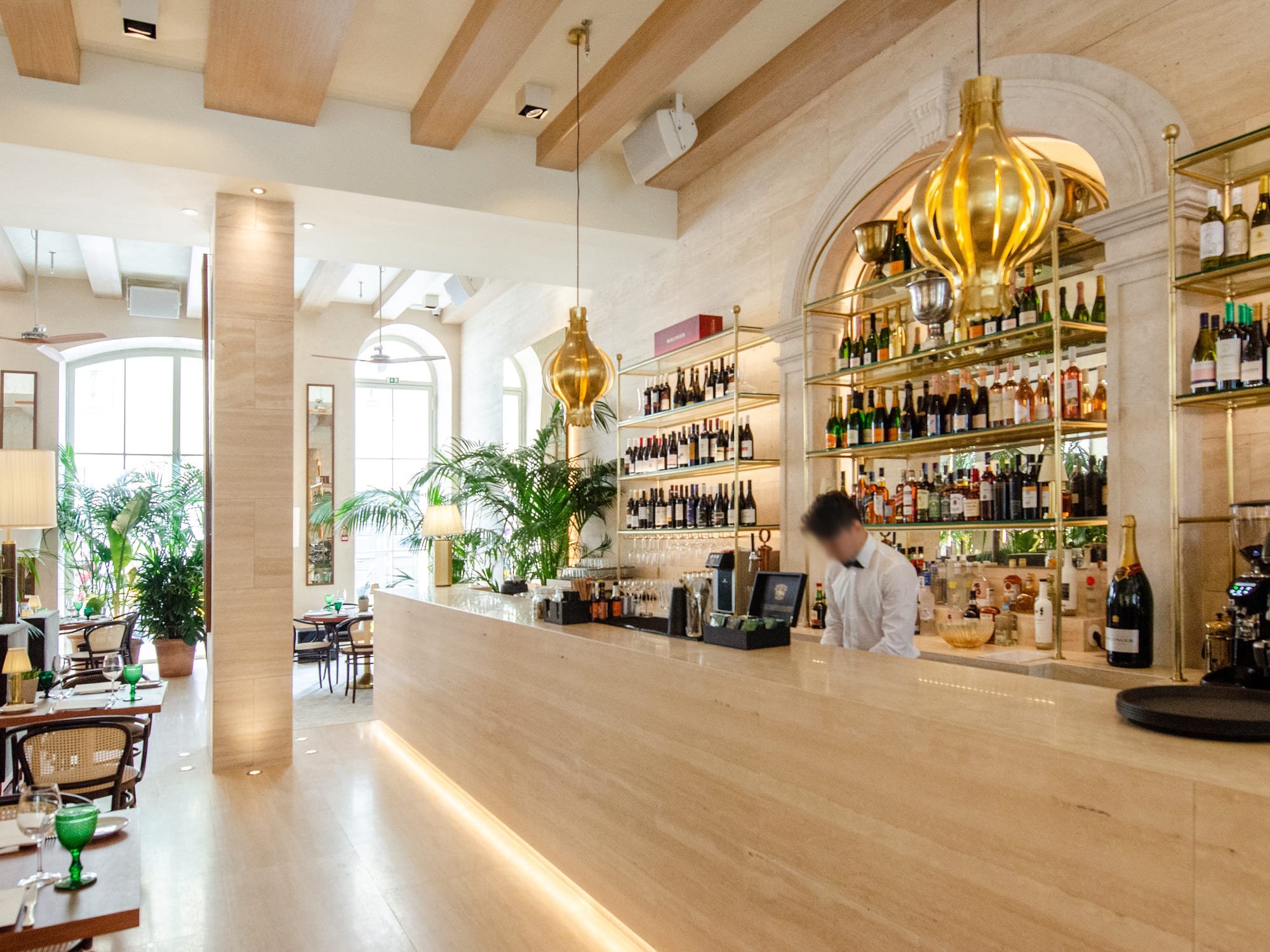 Photos by Brown's Hotel Group