Two Union Square – Seattle
---
May 20, 2021
A magnificent work created to redevelop Two Union Square, an impressive building in downtown Seattle. Designed by two major architectural firms in the States, Nbbj and Architectural Stone and Tile, it was completed in 2019. The project saw the collaboration of Poggi Bros in the supply and processing of roman travertine tiles for the 3D "Great Wall" project as well as curved cladding surfaces around the building. Today the construction hosts Apple's Inc. offices.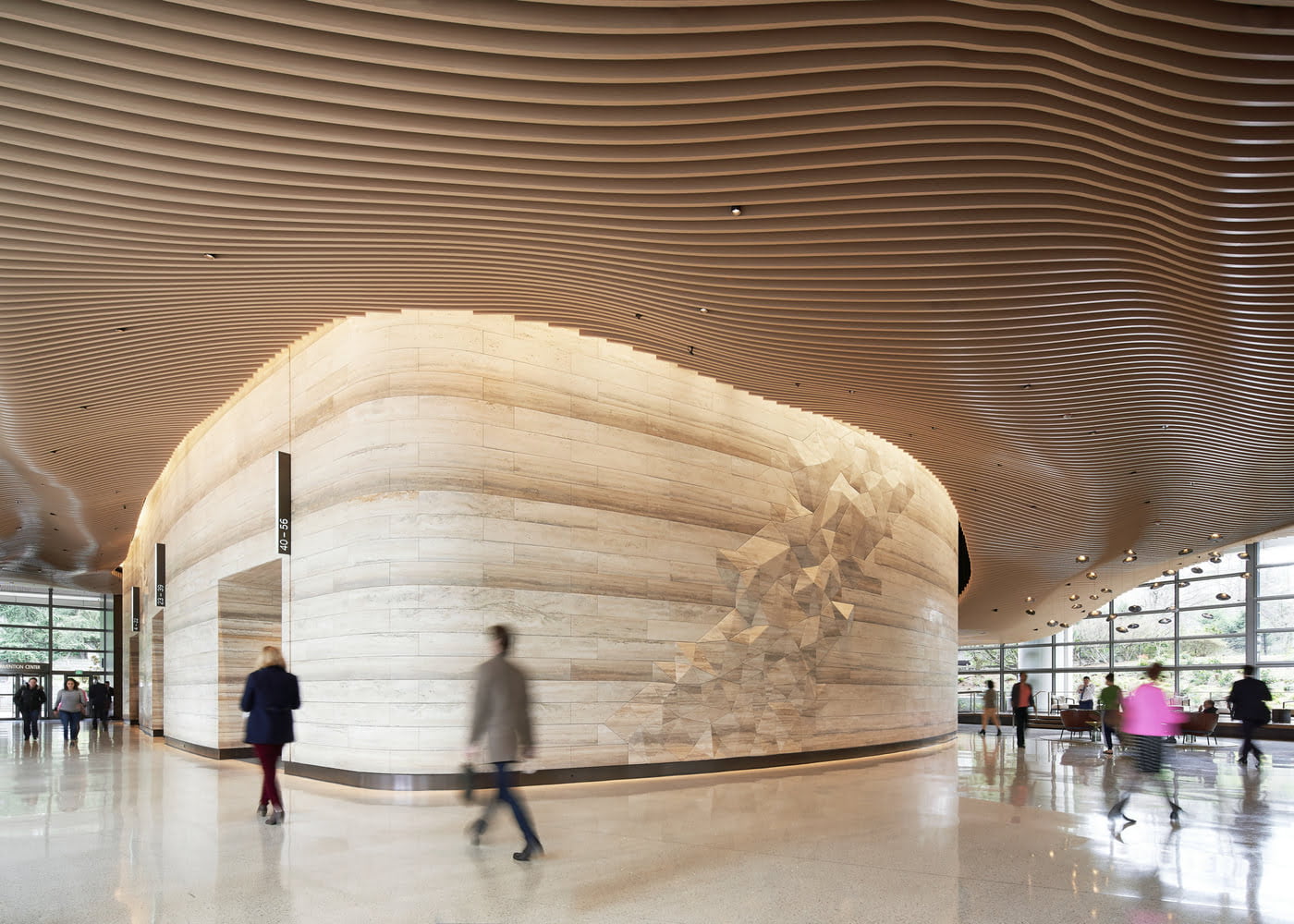 The Great Wall
The inspiration for the great wall made out of roman travertine comes from the naturalistic beauties of the Pacific Northwest area. The curved and sinuous element recreates its spectacular gorges sculpted by water and rivers. Instead, the central element, realized with travertine polygons, echoes its continuous tectonic vivacity, which create ripples of great expressive power.
The great wall of Two Union Square in Seattle was created by working and numbering one by one over 1.650 pieces of roman travertine following a detailed architectural project that was presented to us in our Tivoli headquarters. Here all the stone cutting and processing works were carried out and the first mock-ups of the structure were tested to evaluate the projects feasibility, stability and aesthetic impact.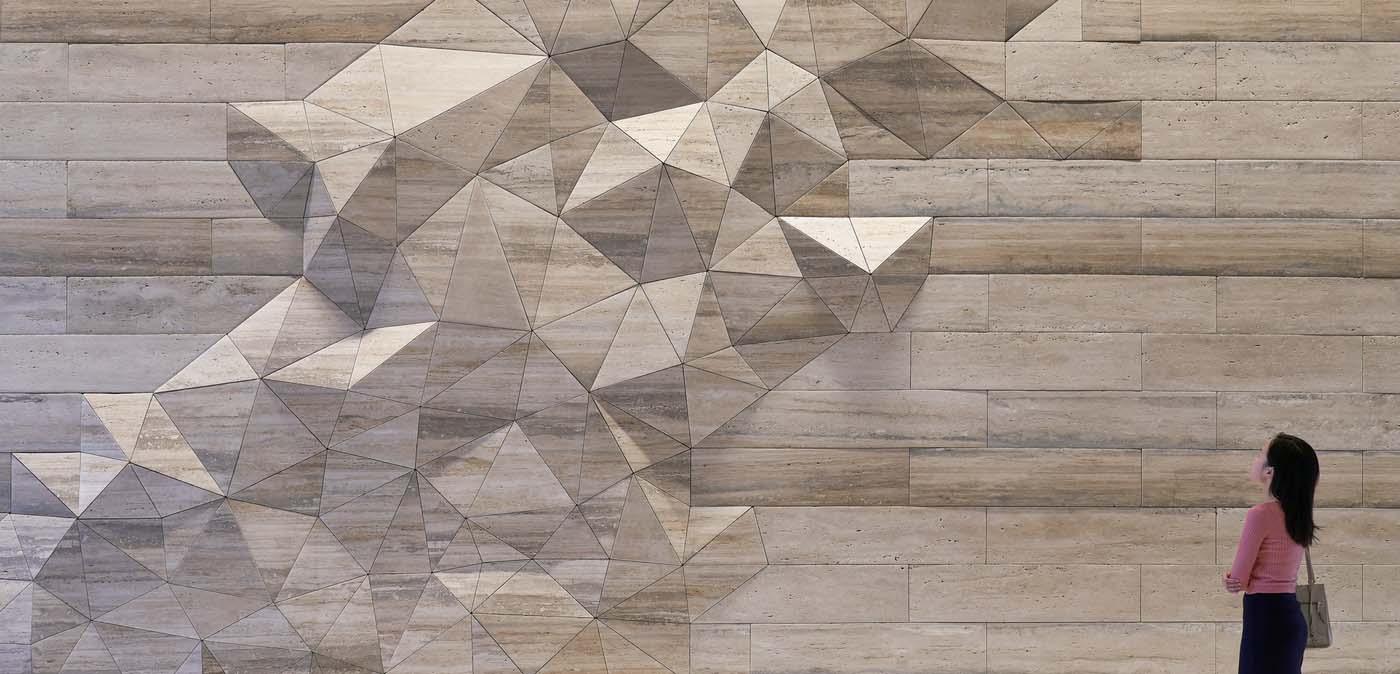 Many and of great importance were the challenges that we faced and that made this wonderful and innovative work possible. On the technical side, a 3D curved mosaic in vein match roman travertine was realized, through the continuous kerf technique.
With kerf technique the tile is saw cut in the edge enough to create a slot. The installation is mechanically performed: a flat bar or a clip is partially inserted within the slot, while the other end is fastened to a support frame or directly to the wall by bolts or anchors. As a result, the tiles dressing up the wall are fixed in a safe and resistant way.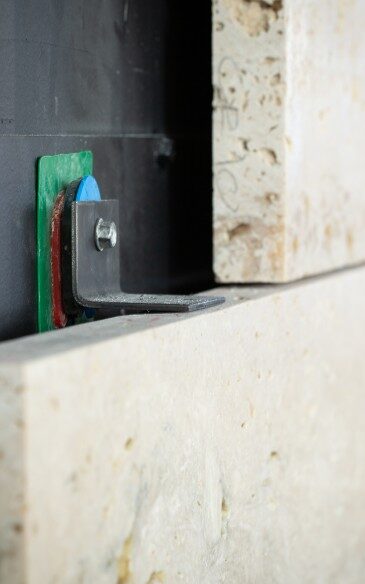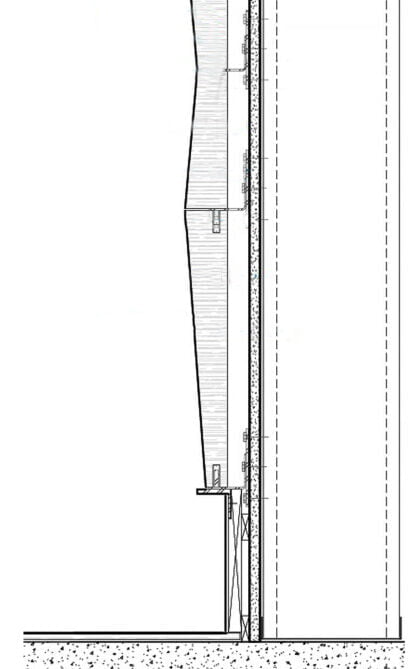 Attention to details
In order to successfully create this project, we had to pay attention to every single detail and construct part of this wall in our laboratories to guarantee its realization. Our roman travertine was chosen for its silent but eloquent expressiveness, which recalls nature in all of its magnificence.