Objects in roman travertine
---
March 7, 2022
Roman travertine's versatility finds ultimate expression in objects of unique design and works of art of exclusive aesthetic value. In this article, we will highlight different examples of the most appreciated objects made out of roman travertine. As it is well known, creativity knows no limits and the ease of shaping this natural material is well suited for giving concrete forms to designers and sculptors' ideas.
Lamps and chandeliers
Roman travertine becomes a decorative element when shaped into table lamps or chandeliers. Usually the body or the shade of the lamp can be made out of travertine. The lightest shades of the natural stone increase the brightness within the room.
The concentric rings of the below lamps embody movement and geometry, allowing you to increase and decrease light intensity, while directing the beam of light in specific parts of the room.
Tables
Dining tables and coffee tables consist essentially of two elements: a top and a support. When it comes to roman travertine tables, a good looking solution may be to play with different natural materials besides travertine (like glass, wood, or wrought iron) for the different pieces.
The image below shows a TV console in roman travertine in a living area. Consoles are perfect for storing media essentials and adding a sophisticated touch to the environment.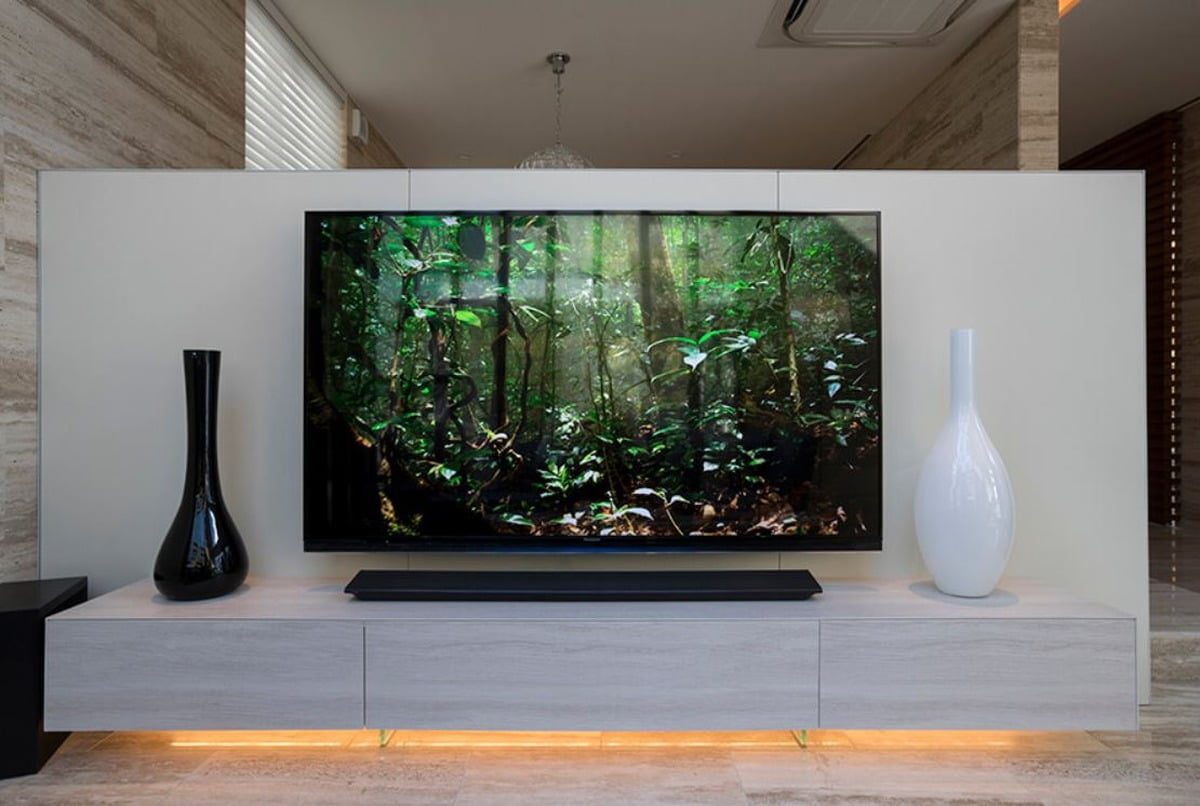 Fireplaces
Fireplaces in natural stones give a warm touch to the area and transform houses into welcoming spaces. The travertine coating makes the fireplace suitable for both residences in urban areas and houses immersed in nature.
When the raw material is precious it can easily face the challenges presented by contemporary designs. Here, the geometric structure sharply defines the space.
Wine racks and wine storage
A wine rack in travertine is an enchanting furnishing element for any corner of kitchens or living areas. Travertine, as other natural stones in general, is a neutral material, perfect to store wine at the right temperature. The one showed below is embellished with waves overlapping in groups of two that cut through the space horizontally. In the circular intersections it is possible to place the bottles.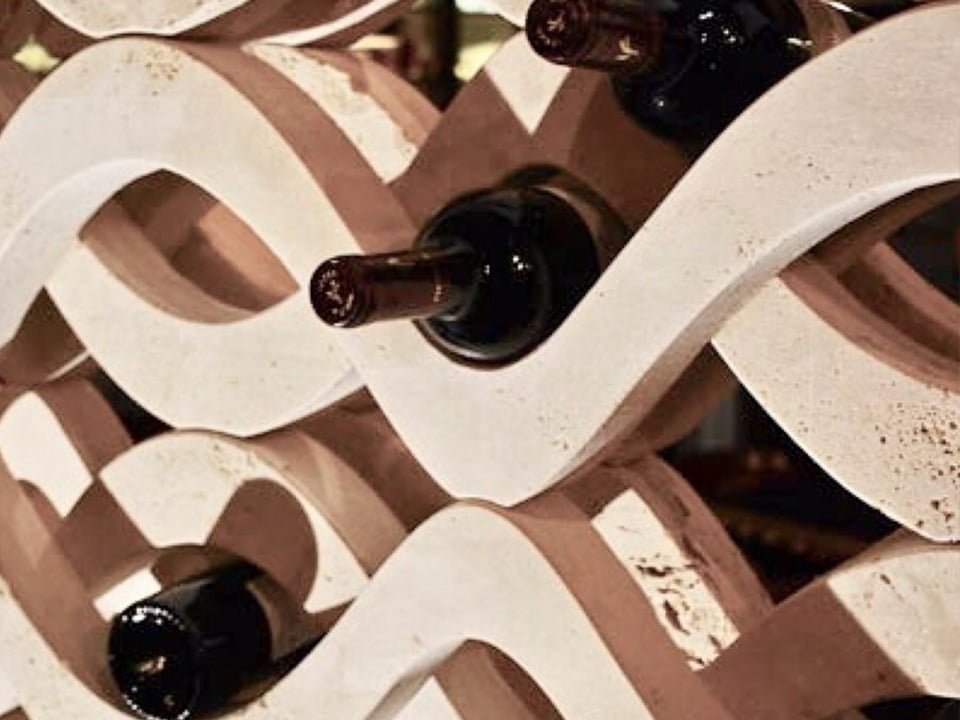 Bathtubs
Among the most classical design objects in roman travertine there are bathtubs. Travertine is so tightly related to thermal baths, as the sulphureous hot waters where it forms possess properties considered incredibly beneficial to human beings. Bathtubs in travertine simply reunite these two classical natural elements.
The making of this bathtub required the fine natural stone combination with glass. Sinuous shapes recall the aquatic element.
Fountains
Fountains in roman travertine embellish outdoor areas, such as gardens and patios with a powerful reference to water and respond to a demand for decorative elements. Nevertheless, roman travertine has always been used for creating public fountains, as attested by the famous Fontana dei Quattro Fiumi in Piazza Navona, in Rome.
Monumental circular fountains resemble a clock, beating time of an eternal natural beauty as roman travertine.
Benches
Benches made out of travertine are part of those works of art with extremely functional value. They are a sophisticated detail, meant to embellish any sort of gardens. However, it is also possible to place it in indoor settings, such as hotel lobbies or lounges.
The benches photographed below follow a minimalistic style. Here two types of roman travertine were combined together: a light-colored one for the seat, and a darker with amber notes for the base. The end result is unparalleled.
Columns
Column bases in roman travertine can be found among archeological remains in Hadrian's Villa, that was erected more than two thousand years ago by Roman emperor Hadrian. Modern technology allows us to make finely chiseled capitals and columns meant to decorate building façades, terraces or gardens. Nevertheless, there is nothing better than a travertine column to cover the exposed house pillars.
Picture of roman travertine colonnade. It is made up of 284 large, unfluted roman travertine Doric columns and 88 pillars. Its construction required more than 44,000 cubic meters of this natural stone.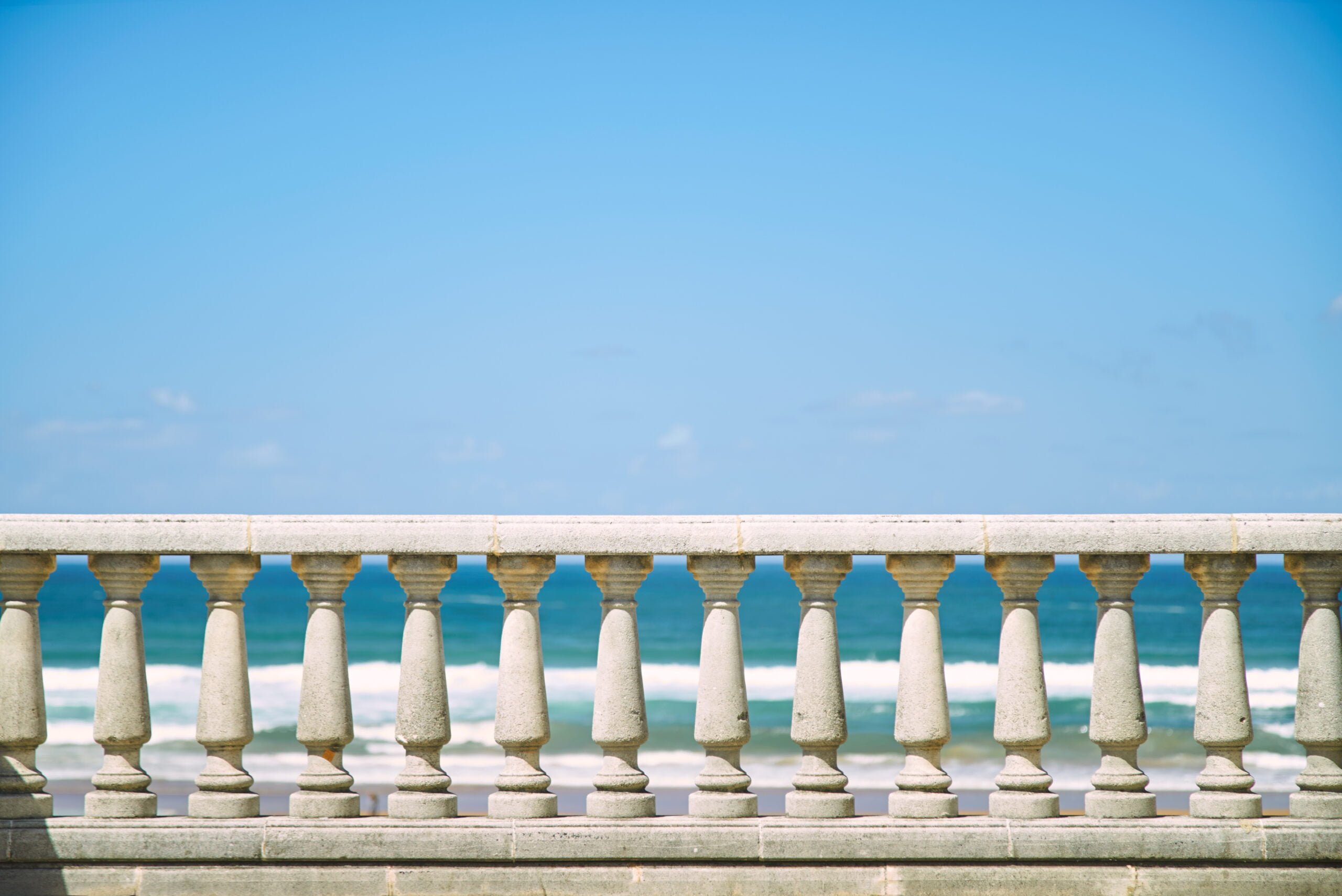 Statues
Using travertine to create statues is a modern trend in the art world. Historically other natural stones (especially marble and granite) were preferred. Among the great contemporary artists, who chose travertine for interpreting the world, we recall: Henry Moore, that used this stone for his statue, Reclining Figure, exhibited at the UNESCO Headquarters in Paris; Pietro Cascella, and the Arco della Pace in Tel Aviv; and finally Jacques Lipchitz, with his monumental sculpture Pace sulla Terra, exhibited at the entrance of National Gallery of Modern and Contemporary Art in Rome.
Another great work of art signed by Henry Moore. Named The Arch, this six-meter arch was donated to the Kensington Gardens in London in 1980 by the sculptor himself.
Conclusion
Adding design objects in roman travertine is possible in a wide range of indoor and outdoor settings. This natural stone blends in environments decorated in a variety of styles: thanks to its grace and brightness, travertine is well sought-after for minimalistic designs. Nevertheless, its natural veining and its porosity are highly appreciated in rustic contexts as well.