Saw Cut Roman Travertine
---
October 25, 2021
This article focuses on saw cut Roman Travertine, the most natural of all marble finishes.
The transformation and processing of the Roman Travertine that we extract from our quarries has made us known over the years, guaranteeing Poggi Bros the role of Leader in the specialization of Travertine.
There are two aspects in which we wanted to invest more on to achieve this goal: maintaining innovative machinery and infrastructures and the profound know-how of our collaborators. Around these two great cornerstones, a reputation has been built for our precise and refined cuts and finishes, always punctual and conforming to the needs of our clients. To achieve these results, it is necessary to continue to invest in new skills and machinery.

So today we are able to guarantee over 50 different types of Roman travertine finishes for every application need.
Among all of these, however, in this article we focus on the Saw Cut Finish: sober, elegant and especially the most natural of all finishes.
For this particular finish it is essential to clean the blocks from the mud and earth coming from the quarry, through cuts of CNC monoblades able to saw the edges of the extracted marble with attention to detail, and expert eyes and hands capable of transferring the right balance to each cut.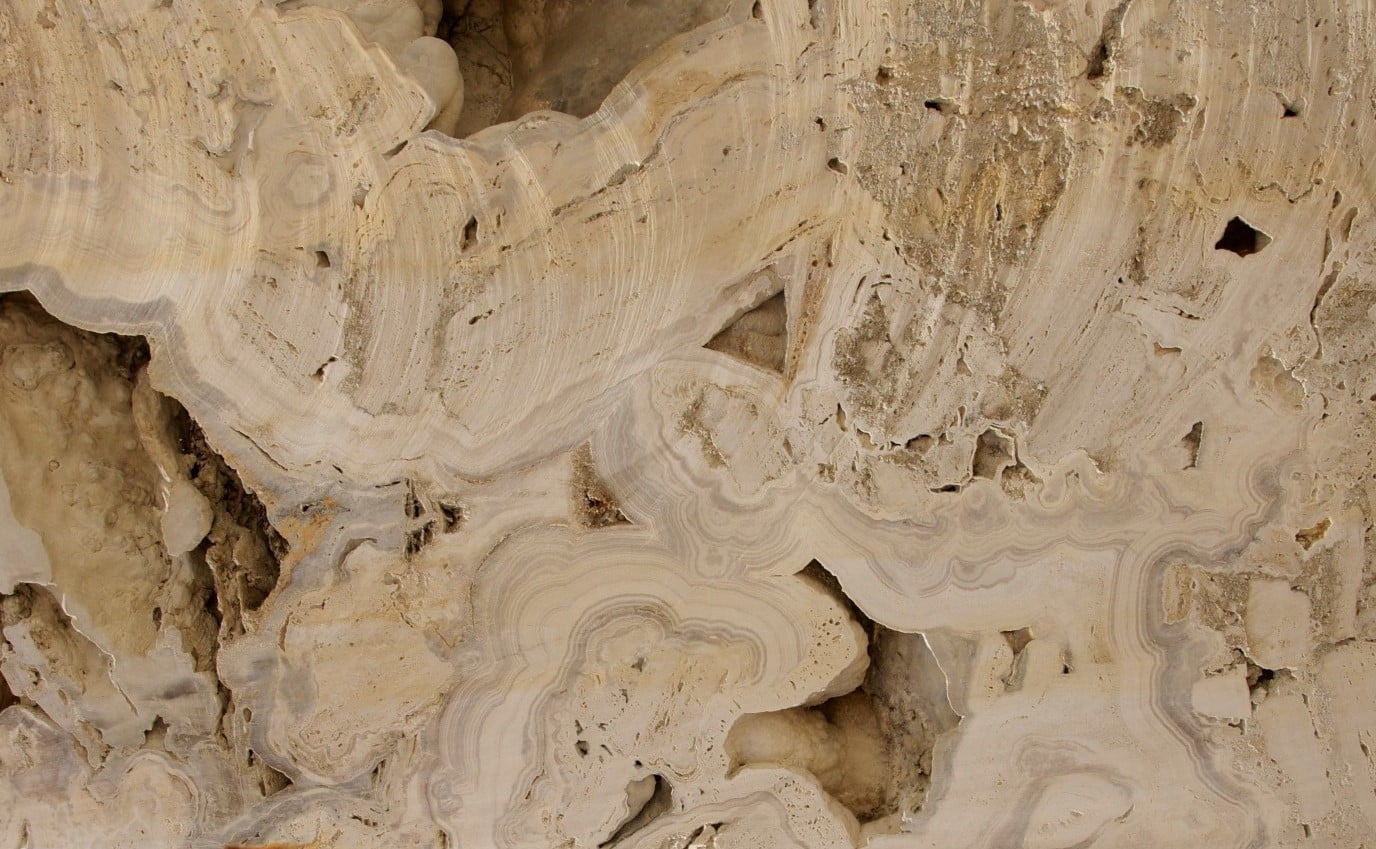 The Saw Cut Roman Travertine Finish allows to leave the appearance of the raw material almost unaltered, its original and natural characteristics. The streaks, the typical colors of Travertine, the natural porosity of this material and therefore its "anti-slip" feature that allows it to be among the preferred materials for outdoor use or for swimming pool flooring.
Contrarily to what one might think, Travertine, if left in the "neutral" state, that is, with a rough and open-pore surface, is characterized by a very high resistance, both indoors and outdoors.
The precise and clean diamond wire saw cut finish leaves intact the heart of Roman Travertine, also honoring its intrinsic aesthetic qualities, capable of giving value, enriching and furnishing any environment, even the most minimalist. Unintentionally therefore, the choice of this Saw Cut finish is perhaps the greatest demonstration of love for our core material, Roman Travertine, its millenary history and the representation of the heart of Rome.