Marble and Travertine Filling
---
April 4, 2022
Filling marble and travertine surfaces is highly beneficial to natural stone decor. In particular, this is used for hygiene reasons, for aesthetic reasons or, in some cases, to increase the material's durability. There are different filling options and processing for their application.
Not all fillings are the same
Natural stone surfaces are generally filled with epoxy resin, polyester resin, or cement. These are sealants that are valid for the two types of filling, that is to say, for "technical" or "decorative" purposes. Filling is a delicate process that requires extreme accuracy. Only professionals can perform it the right way, as their knowledge on marble and travertine is extensive. They decide how to proceed in the most effective way.
"Technical" fillings are meant to raise the levels of resistance and compactness of marble or travertine slabs. Said procedure aims at covering the stone with sealants: in the case of Travertine, slab reconstruction methods, resin frames, mesh nets or honeycomb panels applications are all performed using particular resin fillings. In the case of marble, this can be followed for sealing potential cracks too.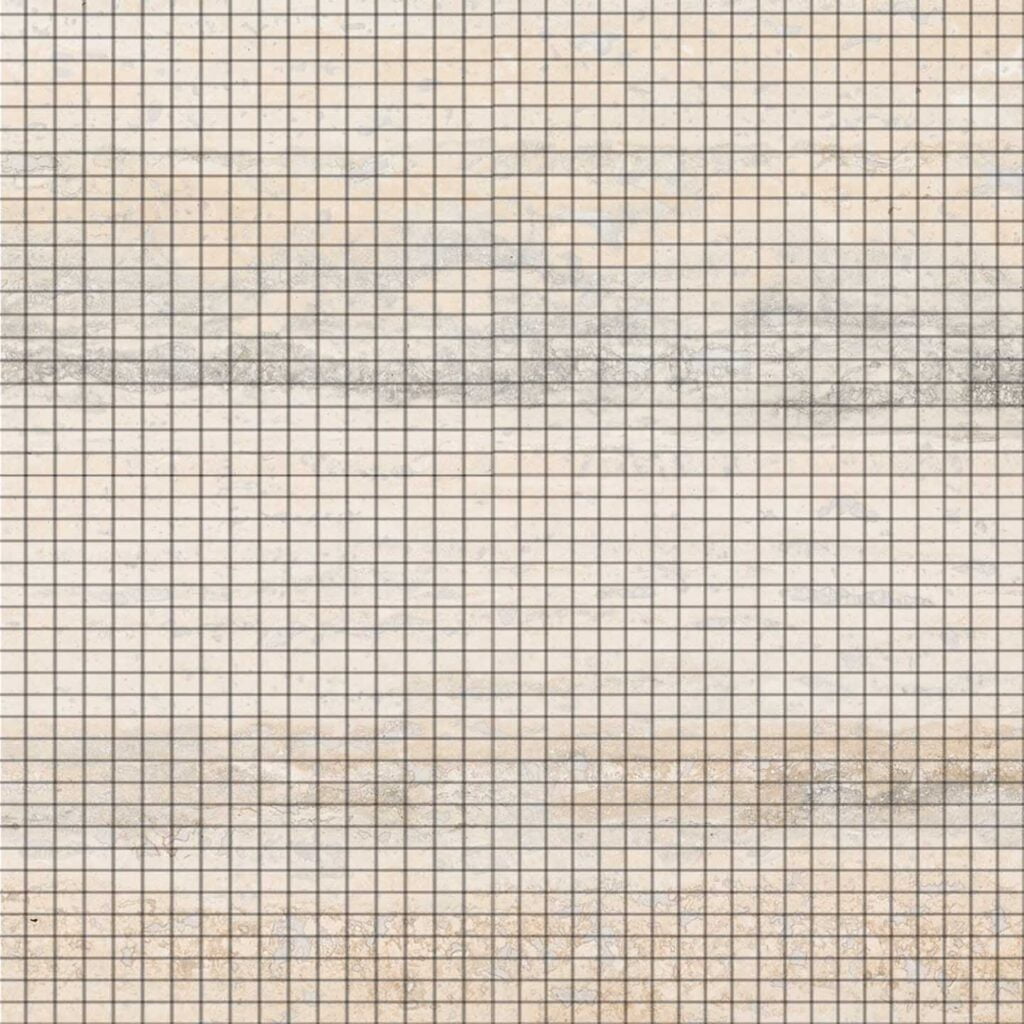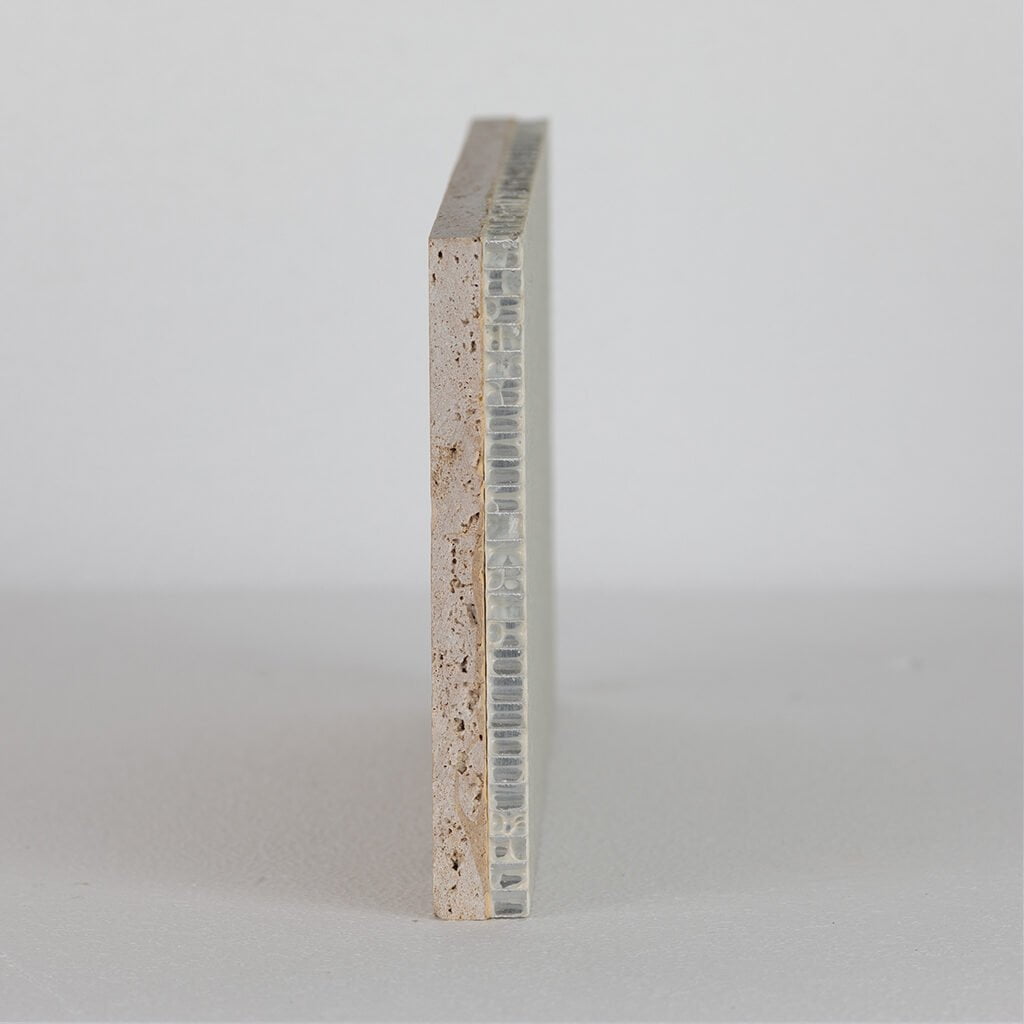 The most common "decorative" filling options for travertine that stands out for efficiency and quality of the final result are as follows:
Stone color cement filling: used for both indoor and outdoor cladding or flooring applications, interior/exterior objects
Stone color polyester mastic filling: generally used indoors for cladding or flooring applications, interior objects
Stone color epoxy: generally used indoors for cladding or flooring applications, interior objects
Transparent polyester resin filling: generally used indoors for cladding or flooring applications, interior objects
These fillings are always coupled with a mechanical finish (for example, the honed or polished finish).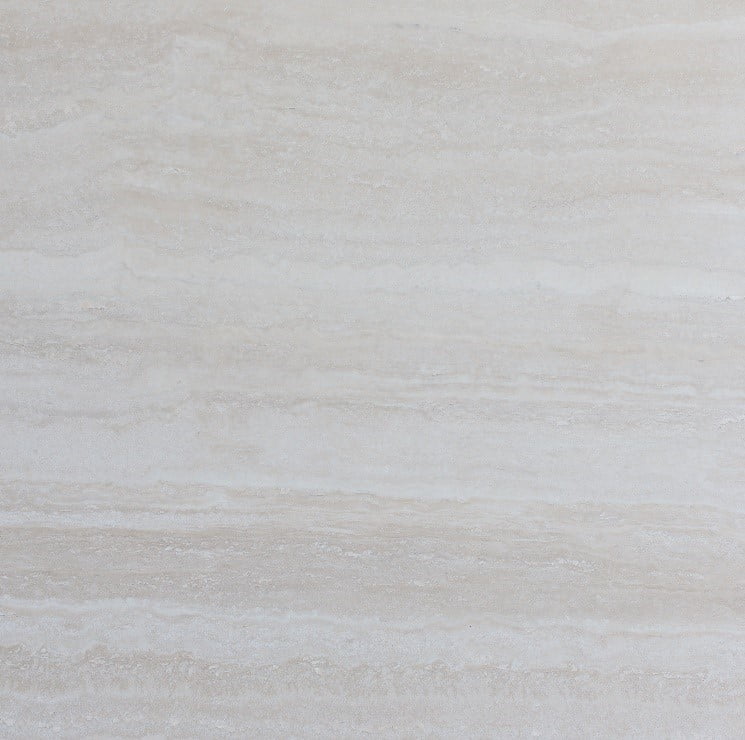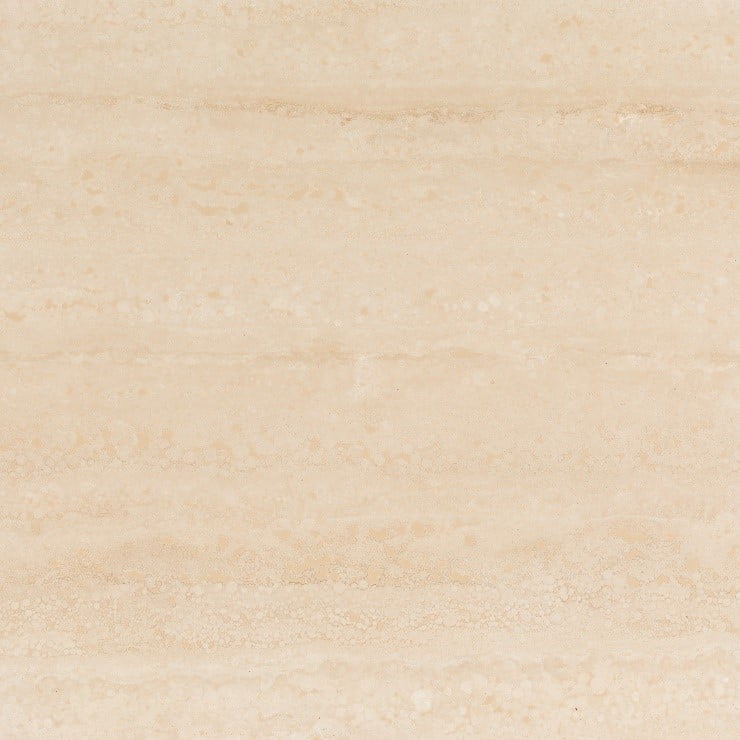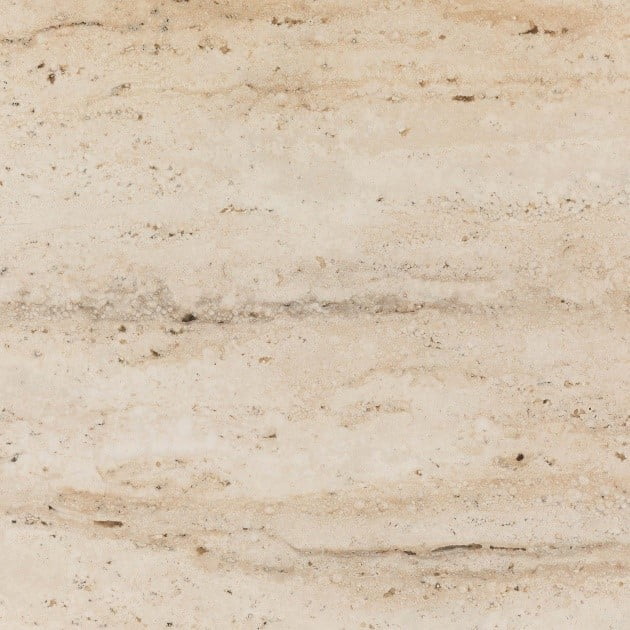 Additional "decorative" fillings, result in sealed pores or inlay works filled with colored or glitter sealants.
Travertine filling
Filling travertine is not only a decorative option but we recommend it as a valid solution to reduce maintenance and for hygiene purposes, especially in indoor private houses and residences flooring. This is how to boost roman travertine, a resistant prime material by nature, as it will avoid the stone from getting stained over time.
However, one must always keep in mind the irregular and porous texture is the hallmark of travertine. Open pore travertine finishes are an equally elegant solution, they will need regular maintenance to be preserved at the original state. In any case anti-stain treatments are always recommended when installing natural stone, be it open or closed pore material, to preserve the material over time.
Marble filling
Besides evening out and smoothing to the touch the surface, marble filling ensures that this charming prime material will last for a long time. The high temperature and pressure to which the minerals composing marble are exposed to deliver an extremely compact natural stone that generally leaves no room for porosity. However, cracks or pores may always occur and affect the general resistance of the stone. Therefore, marble filling guarantees that the slab can undergo further processing steps.
Over time, marble tops, claddings, design objects, and so on may be damaged by scratches and show unmistakable signs of wear and tear. Preventive sealing is therefore the most effective way to avoid this from happening and preserve marble's natural elegance for years to come.
Next steps
Once the filling process is completed it is possible to proceed to the finishes. When it comes to natural stone finishes, there is plenty of choice in the Poggi Bros travertine laboratories. However, the finishing options may sometimes limit the choice of a filling for marble or travertine surfaces: as an example, if you opted for a brushed (or antique) finish, cement filling is recommended.
Once the whole fabrication process is over and the filled travertine or marble has been installed, be it pavers, tiles, or furniture, it is important to be aware that from time to time it may be necessary to perform a reseal. It is one of the few tasks of maintenance required by natural stones and yet it is essential for preserving their unique charm. There are no set times for it, it could be after 5 years or half a century. In other words, the weather and the use deeply influence the general performance of natural stones over time.