Transformation into Industry 4.0
---
October 25, 2021
Poggi Bros turns to the Industry 4.0 project, aimed at automation, interconnection of machinery and data collection as a corporate value. We have renewed and expanded our production plant by providing new cutting-edge machinery to interconnect the main phases of the production process.
The goal of Poggi Bros is to confirm itself as a leader in the sector, offering increasingly qualitative value-added products in ever shorter times.
For this goal we have always had two investment fronts that we particularly care about: the Know How, its conservation and its evolution and the increasingly advanced Machinery.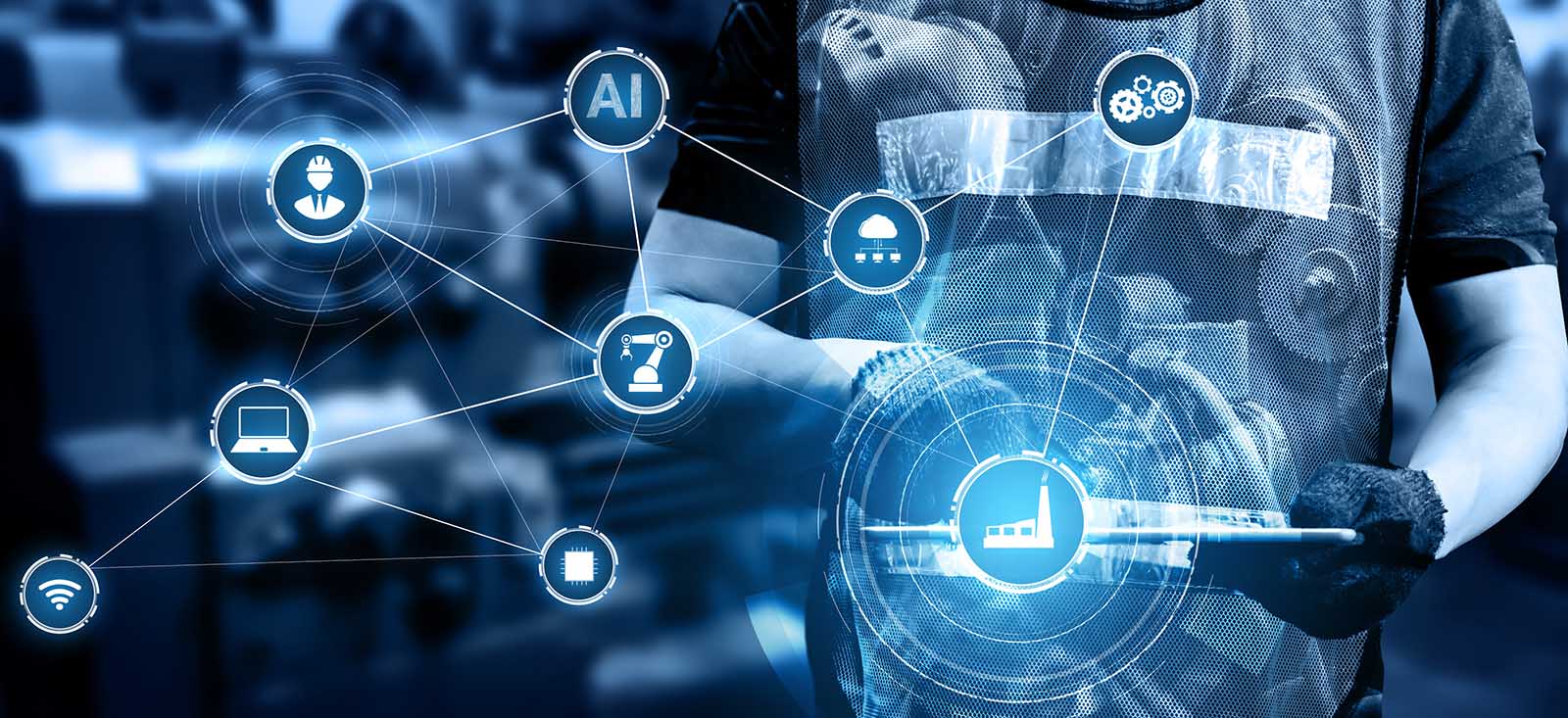 New Production technologies that create synergy between all the elements of the supply chain, IT infrastructures that help and support this integration, in the wake of energy sustainability.
Precisely for this reason, Poggi Bros has recently invested to renew its Roman Travertine cutting and transport machinery with innovative work tools that guarantee increasingly precise cuts and certain times in fabrication and safety for our collaborators. Industry 4.0 focuses on intelligent machinery, able to assist workers, share information in the company network.
The processing of Roman Travertine involves also manual skills, knowledge and experience. And these are very clear values ​​in the almost 100-year history of our company. We constantly invest in sharing the know-how acquired over the decades with the new generations, so that the ability to work and handle this splendid stone offered by nature remains alive, both in the Poggi Bros and in the territory of Tivoli, so strongly linked to Roman Travertine.
New computerized cuts to allow our customers to get the most out of their creativity, greater efficiency and less waste of materials and energy.
To date, Poggi Bros is at the forefront of technologies and skills in the extraction and processing of Roman Travertine. Our goal is to be a reliable and precise partner in the supply of this marble, in the precision of cuts and deliveries for the benefit of partners of great value.